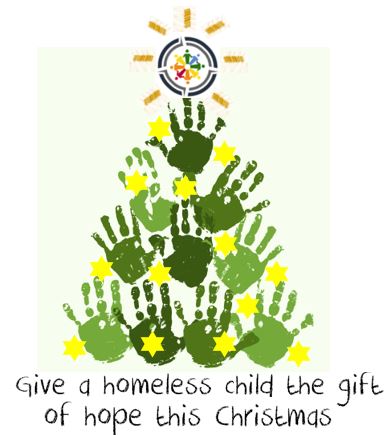 Can you give a homeless child the gift of hope this Christmas?
Thank you for your unfaltering support to give Latin America's most vulnerable children a life free from the streets. Thanks to your help this year, over 85% of children at Casa Alianza now feel positive about their future. Without you, they never dreamed they would arrive at this point.
"THE STREET OUTREACH TEAM AT CHRISTMAS SAVED MY LIFE"
Each child's story begins on the streets. Santiago, a 14-year-old boy from Nicaragua said:
Without your support, we couldn't have worked with Santiago. Our work at Christmas transformed his life and he now has hope for the future. Can you do the same for another child?
Any gift from you… No matter how big or small is a reminder to our children that even from afar, you are with them at each step through life's journey.
£10
Provides one child with a new pair of shoes and set of clothes – for many, it will be the first pair they have received all year.

 

£25
Provides urgent medical care, psycho-social care and detoxification treatment, enabling a child to take the first steps to recovery in a supportive environment.

 

£50
Provides a child with a bed for the night, a hot and nutritious Christmas meal and a present. For some children, this will be the first present they have ever received.

 

£100
Covers the salary of a street outreach worker at Christmas to continue working with children like Santiago when they need us most.

 

 
In our postal mail out we included a very special gift for you: your very own dove decorated by a child you have helped this year. We hope that this symbol of peace and hope will find its way on to your Christmas tree and remind you of all the children you have helped to support so far…In the New Year, please give your dove to a loved one and share with them the work of Compass and how they too can help make a difference to homeless child in 2018.  If you would like to receive a dove please do let us know
Each and every supporter makes an immeasurable difference to our ability to do more work.
On behalf of our staff Sue, trustees Sheila, Tamar, Raquel, Mark and Poonam, we would like to wish you a peaceful holiday and best wishes for 2018.