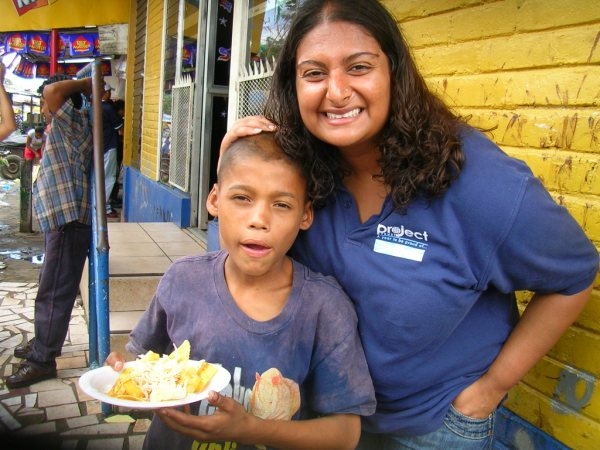 Before you apply, please ensure you can meet all of the requirements below – thank you.
Candidates MUST have a good level of spoken and written Spanish
A minimum commitment of six months continuous service is preferred, though in special circumstances where a volunteer has specific skills to share, a shorter period may be possible.
Volunteers are required to fund their own airfare, full repatriation insurance, accommodation and living expenses.
Candidates should submit a full CV and two references to Compass Children's Charity with a covering letter indicating why they want to work with Street Children and what skills they have which are particularly relevant. This letter should be in both English and Spanish.
A declaration of good physical and mental health should also be obtained from your GP and submitted with your application. An enhanced DBS (disclosure and barring service) declaration must be submitted by the applicant together with confirmation that they are not on List 99. This is a requirement of our Child Protection Policy which volunteers will be required to commit to.
Interviews and assessments in both English and Spanish will be conducted at the UK office in Kettering, Northants. Compass Children's Charity evaluate the application, conduct the initial interview and make recommendations to Project partners who make the final decision with regard to the placement. If accepted for a placement volunteers must complete all necessary visa requirements, directly with the relevant Consulate.
It is an open rolling volunteer programme , but please include an approximate date for when  you would need to take up your placement ( where possible allow at least 8 weeks between application and travel date )
If you have a country of choice please include in your application–projects based in Mexico, Nicaragua, Guatemala and Honduras. We will try to accommodate your country of choice wherever possible.
We cannot guarantee that you will only work in the area you are most interested in. As part of your induction you would spend time in all areas in the various stages of the programme including working with the street educators, crisis centre, and transition and group homes. Following the, induction period discussions are held with the personnel coordinator to identify the volunteer's areas of interest and skills in relation to the programme requirements and volunteers are also utilised in the area of most need at any given time
Ideally candidates should have knowledge or experience in some of the following areas:
Human rights; Child Welfare; Teaching; First Aid; Nursing; Counselling; Drug Rehabilitation; Secretarial or Media skills; Experience of working with young people and adolescents; Community outreach work. Commitment to working with Street Children, patience, a good sense of humour, and the recognition that street children may present challenging behaviour
To enquire about volunteering email:  contact@compasschildrenscharity.org.uk
Please note Compass Children's Charity do not accept Gap year students or work with agencies that make charges for volunteering placements.
We have an open rolling placement scheme so you may apply at any time
Embassy Contacts :