Ileana's Story
Fifteen year old Ileana grew up in extreme poverty; her father was murdered when she was just 9 months old and she is penultimate of fourteen brothers and sisters from eleven different stepfathers. Instead of going to school she was be made to look after the house, often left alone in the house she feels like she never really knew her mother's love.
At the age of eight her mother moved the family to La Chureca, an infamous rubbish dump, where hundreds of families survive by picking through the rubbish. Ileana recalls how ugly and dirty that place was but, she says, she soon grew accustomed to the smell, the smoke and the rubbish.
Her home life was one of instability, conflict and alcohol abuse. When she was nine her stepfather began abusing her. For three years, the abuse continued; leaving the house when she could, Ileana would take to the streets, smoking and drinking alcohol.
"My mum never really bothered about me… I have never been happy"
Ileana was brought to Casa Alianza at the age of twelve by the Street Outreach Team which changed her life completely. She says she has received the love and support that her mother could never give her, psychological attention to build her self esteem and an education which she never thought she would have.
"Casa Alianza has completely changed my life. Now I know I am someone, I am capable. I used to think I was nothing, that I would never achieve anything. I was going to die there, suffocating"
Casa Alianza has helped her in the relationship with her mother too, and now she goes on family visits almost every weekend.
"I never used to care what people thought of me, I would go around dirty, wearing boy's clothes and people would say ´there goes that runaway, that rebel´. Now when I go home they looks at me differently; no one talks badly of me, they even say good things! …I feel better about myself."
Ileana attends school every day and is a fantastic student, she has also completed a baking course and will be starting a cake making course in the next month. The day that she passed her baking course, she recalls, was the happiest day of her life.
"There was a party at the school and everyone was there, Professor Julio came and my mum too, I was so proud of myself. I achieved a goal, I said to myself, ´I am going to pass this course´ and I did it."
Her goals in life?
"Live comfortably. Even if we are  poor, but comfortable. Have children and talk to them, play with them and love them. And one day, I would like to be a lawyer and defend the rights of others."
all names have been changed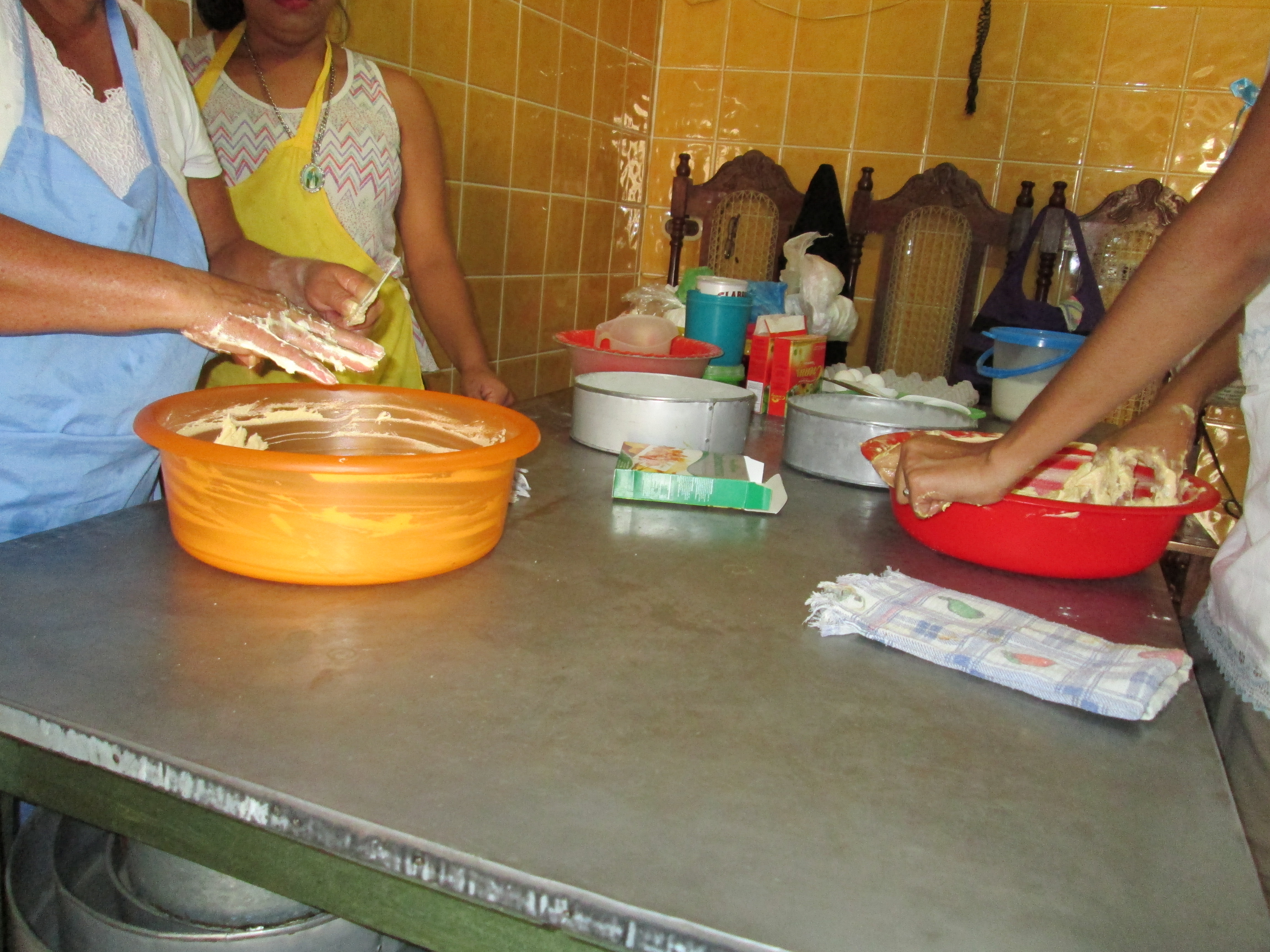 If you would like to make a donation to help more children like Ileana please click here – thank you