TRUSTEES:
Our Trustees decide on the strategic direction of the charity and implement plans to ensure the growth of the charity to help more street and at risk children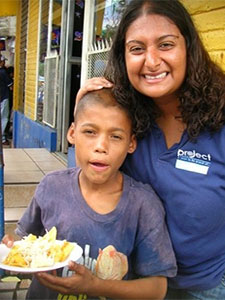 Poonam Sattee
International Development, Programme Management, Safeguarding & Child Protection,Capacity Building & Monitoring, Evaluation and Learning expertise. Safeguarding officer.Chair of Trustees. Poonam has a long association with Casa Alianza, beginning in 2004 as a volunteer in Guatemala, working with the street outreach team, trafficking survivors and gang members in juvenile detention centres. Latin America is a region that often getsforgotten in development efforts – but there is a huge amount of need – particularly as so many countries in Central America are still recovering from the aftermath of conflict.
'I am truly inspired by the work of our country partners, working tirelessly to ensure every child has access to their basic rights and feel very privileged to be a trustee.'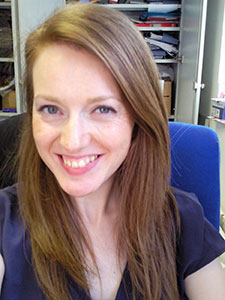 Tamar Good, Volunteers Project Manager, StepTogether Project management, delivery and advocacy.Data Protection officer.
After initially pursuing a legal career, Tamar found her interests lay more in working within social justice and the criminal justice system. Having returned to London in 2008 after 7 years teaching children and adults in Hong Kong, she found a job working with young victims of trafficking, foreign national offenders and detainees where she was able to work in advocacy and welfare and use her Chinese language skills at the same time. Following this, Tamar joined another charity helping people, young and old, who have been to prison, change the course of their lives through volunteering. Tamar has a passion for helping others realise their own potential and jumped at the chance to join the Compass board. 'I am excited at the prospect of expanding the vital work already delivered across Latin America to other areas of the world and honoured to be a part of an exciting new era for Compass.'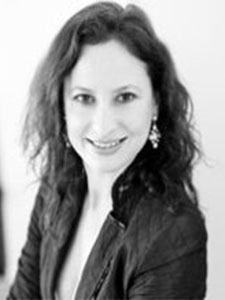 Raquel Santamaria – Diversity and Inclusion External Expert at EU Commission
Diversity management in the public and private sector: An international professional with over ten years experience in management positions. Raquel started her career managing the Araguaney Foundation. The organisation is a member of the World Alliance for Cultural Diversity of UNESCO: Latin America, Europe and Middle East. Identification of existing practices, talent management, research work, measurement of diversity management benefits and awareness- raising. Analysis and monitoring projects; provision of opinions and specific advice; evaluation of proposals. Raquel later worked as a General Manager in various organisations relating to Diversity and Inclusion, such as the Spanish Diversity Charter. For five years, Raquel was the Spanish representative for Justice in the EU Diversity Charters platform led by the European Commission.
Currently Raquel is a diversity and Inclusion expert and a speaker at conferences and international forums related to this field. Raquel is an adviser for various different networks, for example, the R.E.D. Business Network for Diversity in Argentina. 'I am thrilled and excited to be a member of the Compass board and to bring my strengths to the table for the benefit of street children.'
Sheila Royce – Freelance Translator
Sheila is an experienced human rights campaigner with a special interest in Latin America. She has been an Amnesty International volunteer for many years, with various roles including school's speaker, local group trainer and country coordinator. In her current role, she is a Central America coordinator with responsibility for Honduras, El Salvador and Nicaragua. This includes campaign planning, advocacy and lobbying. Sheila is also a long-standing supporter of our partner projects in Central America and has visited our project in Guatemala on two occasions. Sheila has previously stood as a Trustee of the charity and we are delighted she is returning to the board with her invaluable experience in advocacy and campaigning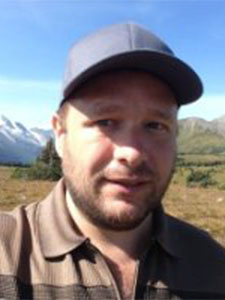 Mark Branigan – Cluster Manager, Catch 22
Managing "Through the Gate" resettlement services in Hampshire and IOW prisons
I am passionate about empowering and improving the lives of vulnerable and marginalised people.I have first-hand experience of the work Compass Children's Charity supports in Honduras as a volunteer at Casa Alianza Honduras. Whilst working for Asociacion Compatir in Tegucigalpa I volunteered in my spare time working in the centre and also with the outreach team, seeing first-hand the vital and lifesaving work that is accomplished. My experience motivated my application to volunteer as Trustee for Compass.
I also have experience of working on similar projects in Rwanda and Uganda where I worked with homeless children and child soldiers helping them to finish their education and repatriate them appropriately into society, with their families. I have also worked with homeless children in the UK in a supported housing environment.
I have worked effectively with UK government ministers to discuss prison reform. This has engendered a set of skills that allow me to excel in all aspects of project management and organisational governance.
Trustee recruitment:
An exciting opportunity to join Compass Children's Charity – www.compasschildrenscharity.org.uk as a Trustee. Ideally at this time we are looking for Trustee(s)with proven experience in:
Income generation, Trust and Foundation fundraising, Developing Corporate partnerships, Digital fundraising, Supporter recruitment & development
Communications – marketing/Google analytics/SEO optimisation
We are focused on:
Helping street children off the streets, out of danger and protecting their rights.
Providing education and skills for independent living for a brighter future.
Ensuring that Children's rights are at the core of our work.
To help us develop and expand our work, we are looking for an enthusiastic Trustee(s) with knowledge and experience around a broad range of charity fundraising. The ideal candidate will have innovative ideas and be able to think creatively. All Trustees are expected to assist Compass Children's Charity to secure a sustainable and diverse funding base for the organisation.
A Communications Trustee would be a vital and integral part of our growth as a Worldwide charity. Helping us raise awareness of the issue of street and at risk children, increasing our supporter base and helping put the issue of street children on the political agenda. A great chance to make a difference and shape our communications both in print and via social media
Additional information
Trustees will be required to attend three meetings at our office in Kettering, Northants and may be requested to assist at further meetings and events as required.
The position of a trustee is voluntary but reasonable Trustee-related expenses will be reimbursed by prior approval.
Be able to commit 10hours a month.
 How to apply :
Please submit your CV together with two professional references and a covering letter  (contact@compasschildrenscharity.org.uk) indicating why you wish to be considered for the roles, what professional skills and qualities you are able to contribute to the organisation.